Cosa Aspetti?
Con oltre 350 installazioni Wi-Fi realizzate per Comuni ed Enti Pubblici e grazie alla scelta della nostra piattaforma in numerose località turistiche da parte di Hotel, B&B e Ristoranti, WiFiNext è sinonimo di Sicurezza, Affidabilità e Competenza.
Pensata per gli Enti Pubblici
Sopralluogo, progetteazione, installazione e collaudo. Scegliere WiFiNext per affidarsi ad un team esperto e consolidato da più di 10 di anni di esperienza nella realizzazioni di reti Wi-Fi
Facebook Login, Self Login, Sms Login
Differnti metodi di accesso per garantire la sicurezza nella tua rete, limitare l'uso delle risore per tipologia di utente, raccogliere informazioni e dare piena autonomia agli utenti.
Accesso Vip con Paypal e Nexi
Per Hotel e Residence che desiderano offire una rete Guest per i servizi di base e una Rete Guest VIP a pagamento e senza limitazioni, abbiamo realizzato il sistema di acquisto con carta di credito mediante Paypal e Nexi in completa autonimia.
Integrazione con Software di terze parti
Grazie alla collaborazione decenale con i Sistemi Bibliotecari, abbiamo realizzato l'integrazione con i gestionali SebinaNext, Clavis, QSeries e BiblioWin. Un acocunt unico da usare per più Servizi, tra cui il Wi-Fi.
Caratteristiche e Funzionalità
Whether your need is basic or complex, Vantage's design features are guaranteed to compliment your end result.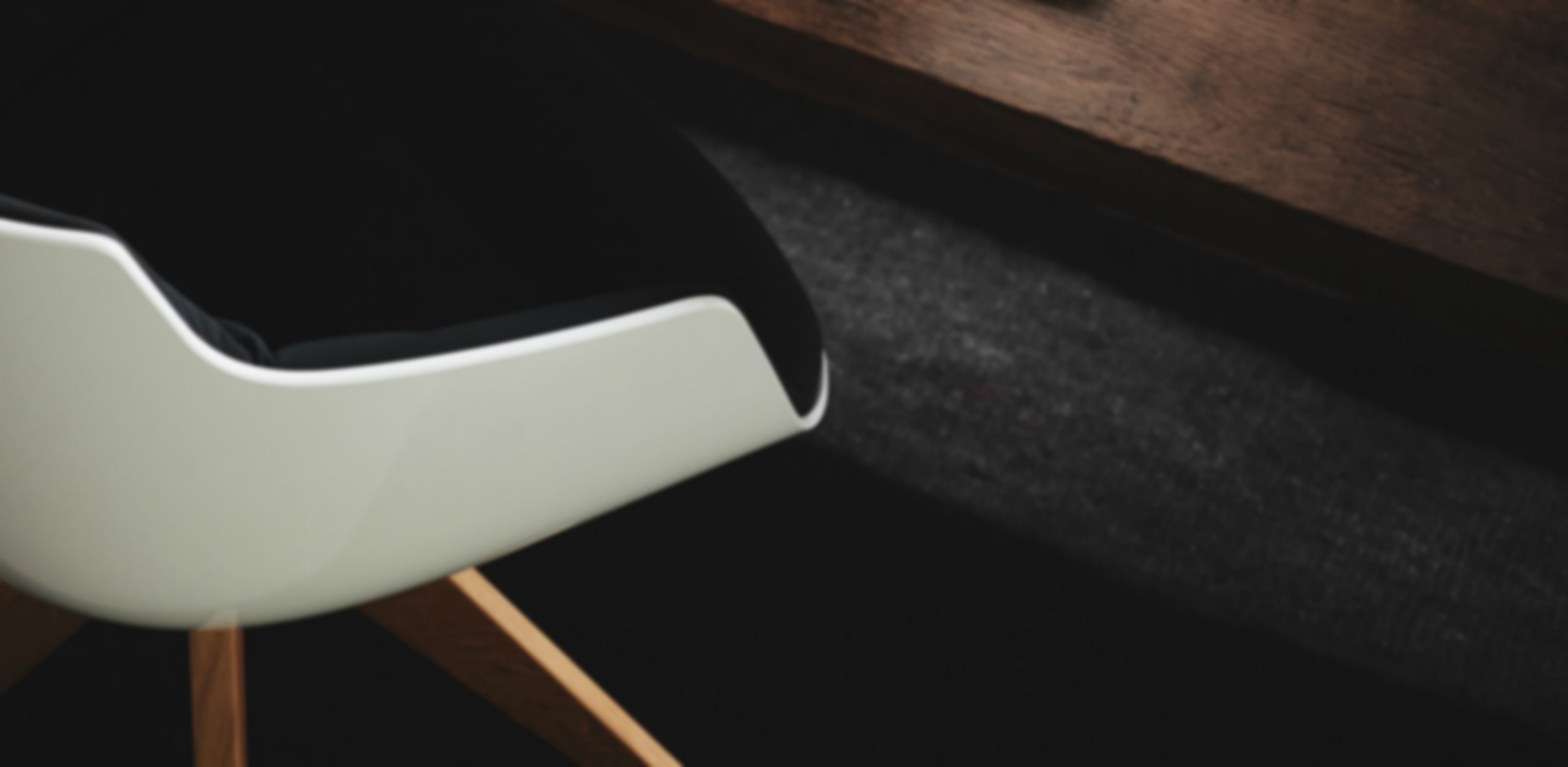 Beautiful Parallax
Create unlimited parallax sections with the power of SiteOrigin Page Builder.
Temi del Portale Wi-Fi
Personalizza la pagina di accesso e seleziona il tema che più preferisci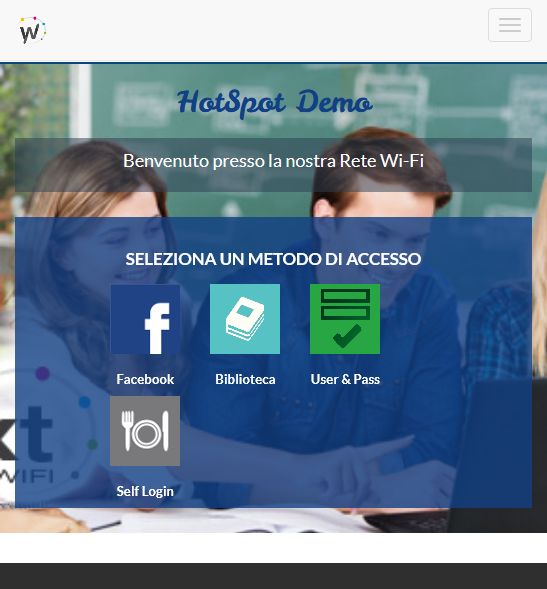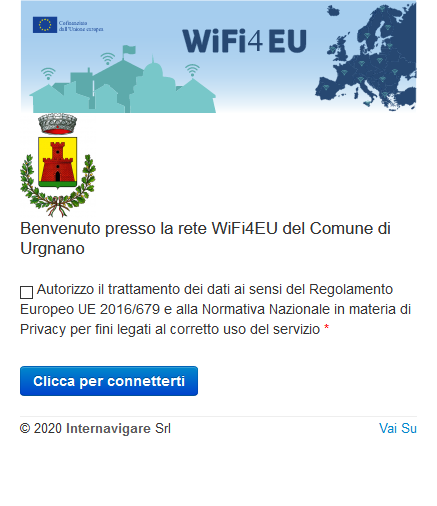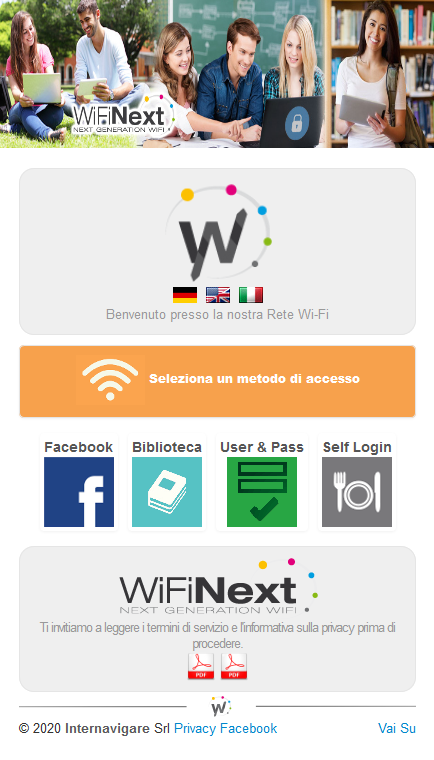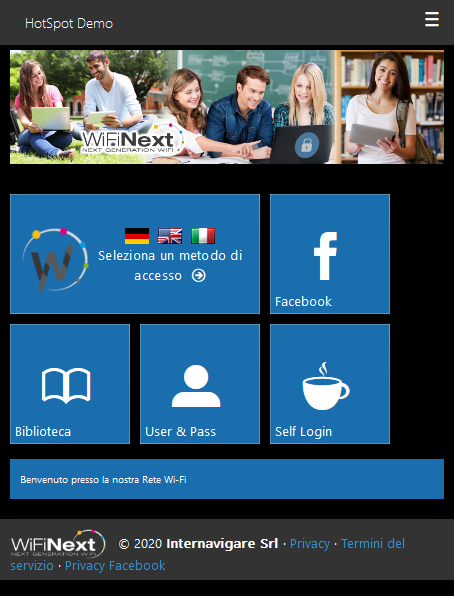 SiteOrigin Page Builder
Vantage is built around SiteOrigin Page Builder, offering you maximum control over your page layouts with and intuitive drag-and-drop interface. With Page Builder, you can build unique custom page layouts for your home, contact and about us pages. If you can dream it, you can create it with page builder.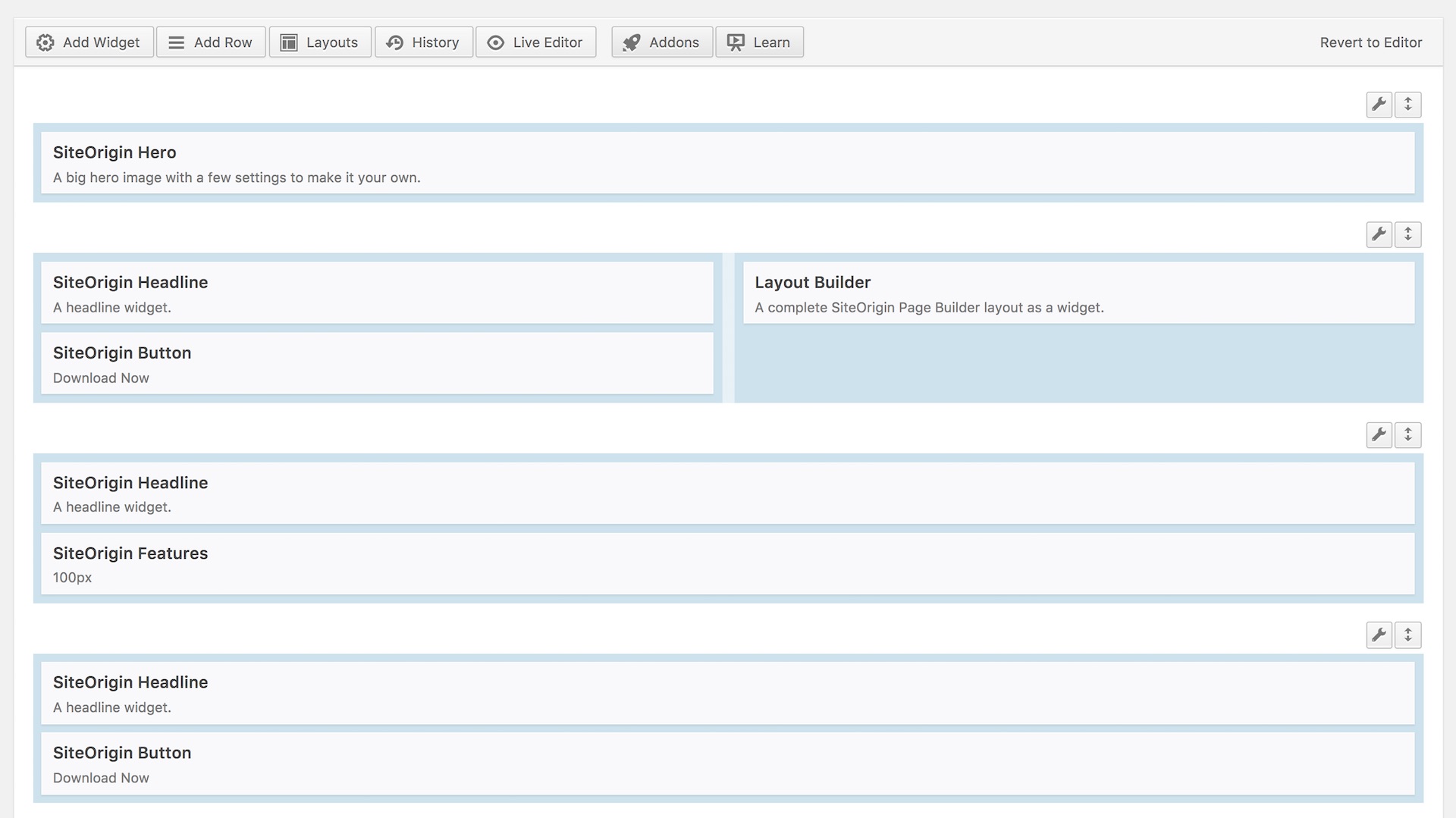 Vantage works hand-in-hand with WooCommerce, the most popular eCommerce platform on the web. It's quick and easy to set-up your WooCommerce store on Vantage and you'll be selling your products in no time.